The 2013 Issyk-Kul summer camp season opened in May with a group of children with varying degrees of physical and mental disabilities. These children came from the association "Bieknur" (Общественное объединение родителей детей с ограниченными возможностями "Бекнур")in the city of Talas, which is located in the Northwest region of Kyrgyzstan. This association was founded by parents of kids with disabilities to provide mutual support and to facilitate the sharing of experiences. The camp participants eagerly kicked off the season by joyfully jumping into the water warmed by the first sun rays of the season.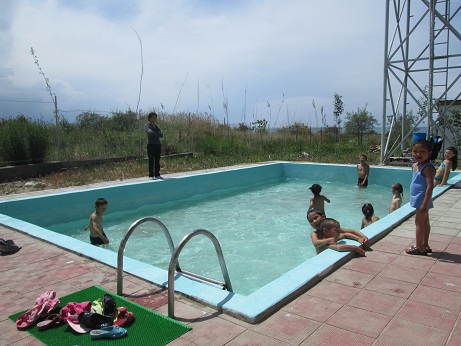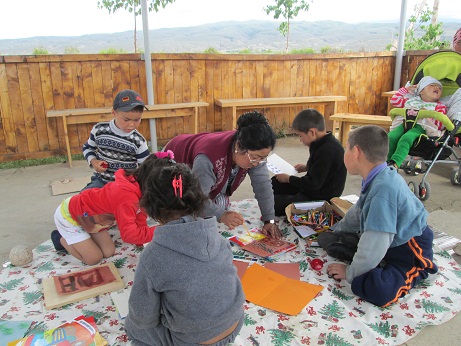 The weather at Issyk-Kul lake changes very quickly, so on overcast days we creatively spend our time indulging in artistic passions. 
During this camp we also had the great pleasure of organizing Children's Day. This involved a party, concert, and poetry recital in Kyrgyz and Russian, in which the children bravely retold the epic of Manas, the legendary Kyrgyz hero. To close the celebration, everyone received a well-deserved gift and sweets. At the end of the camp, the children opened our pool for the season with a lot of fun, joy, and laughter.