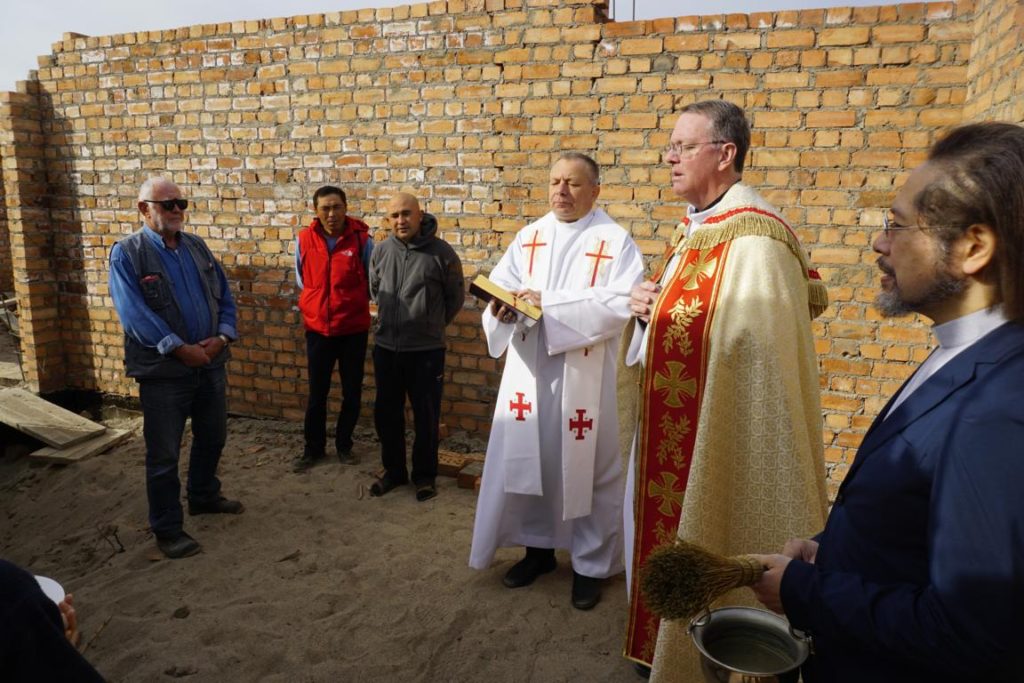 21 October Apostolic Administrator of Kyrgyzstan Fr. Anthony Corcoran SJ and Fr. Remigiusz Kalski SJ, director of Children Rehabilitation Center at Issyk-kul lake (Kyrgyzstan), blessed construction of the second building of the Children Center.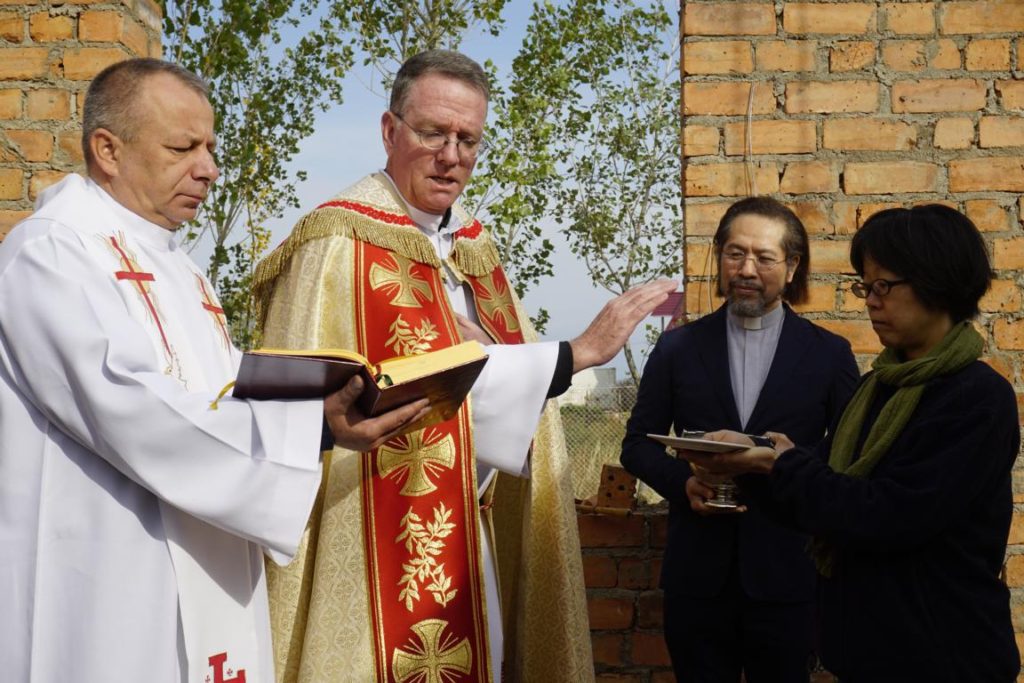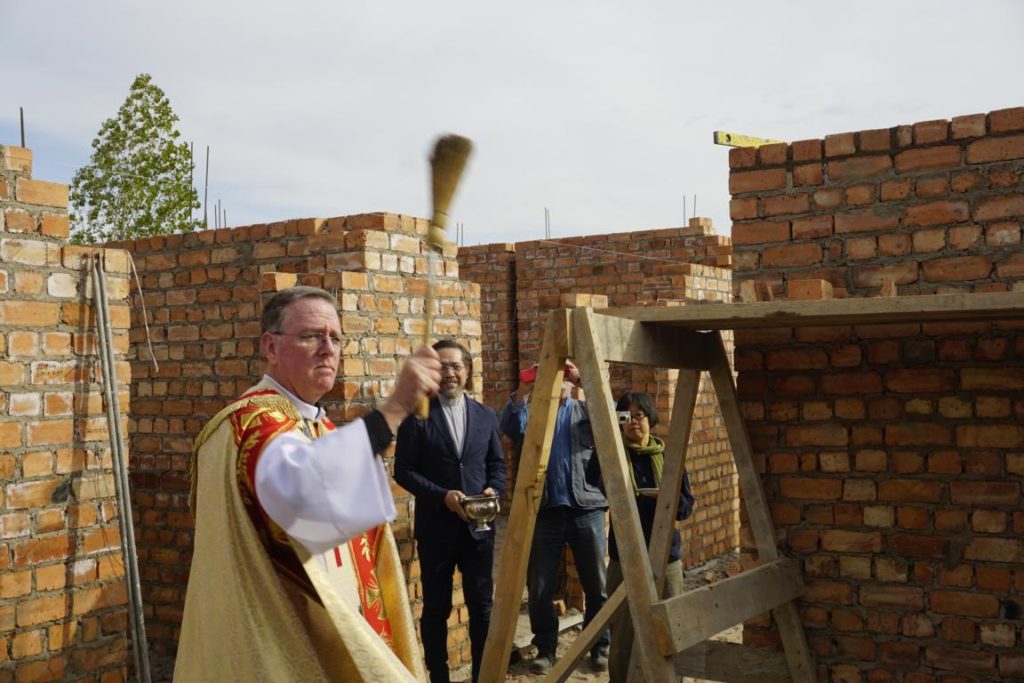 The second building we have planed to construct is complementary to this one which already exist. We want to build a two floor building 562 m2. This proposed building would provide space for activity hall (used as a chapel, when we would have biggest group of Catholic or protestant children), rooms for children, volunteers and workers. We plan 11 rooms, 1 hall-chapel, 1 office room-storage, 11 showers and WC (including this for disabled and separate for women and men). At first floor woul be located rooms for handicapped children and his parents and also for long time collaborators. Second floor (mansard) rooms for another children, volunteers and season workers.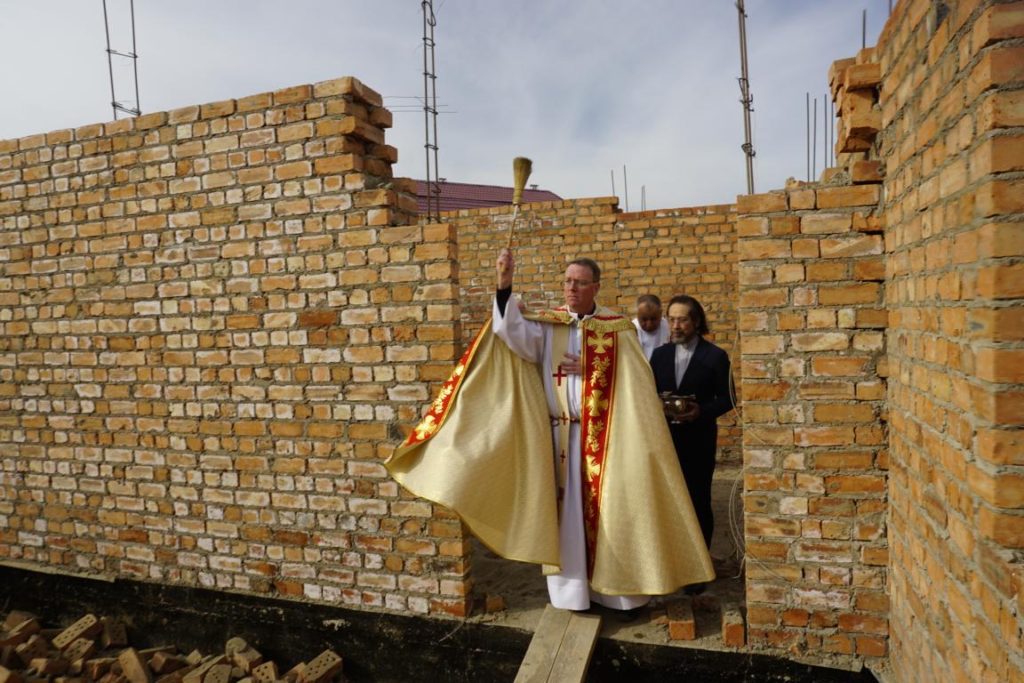 The construction works started at 1 September and we hope would be finished before 1 June 2020, so that these rooms could be used by children during next summer season. This project is supported by Catholic Church (especially Society of Jesus) in Germany, Austria, Great Britain, USA and General Curia of Society of Jesus in Rome.