COVID volunteers at the Issyk-Kul lake
I remember that when I was at school, we used to write an essay on the topic: "How did I spend my summer?" after spending summer holidays. So, I would like to share my impressions … Most of the summer of 2020, the months of June and July passed in the fight (you cannot say otherwise!) against the notorious pandemic … The result: a shattered nervous system, due to the chaos going on around and absolute suspense, leaving much to be desired in physical condition, and emotional stress, which is just at the limit! But here is the end of the summer – it made me happy with more pleasant events …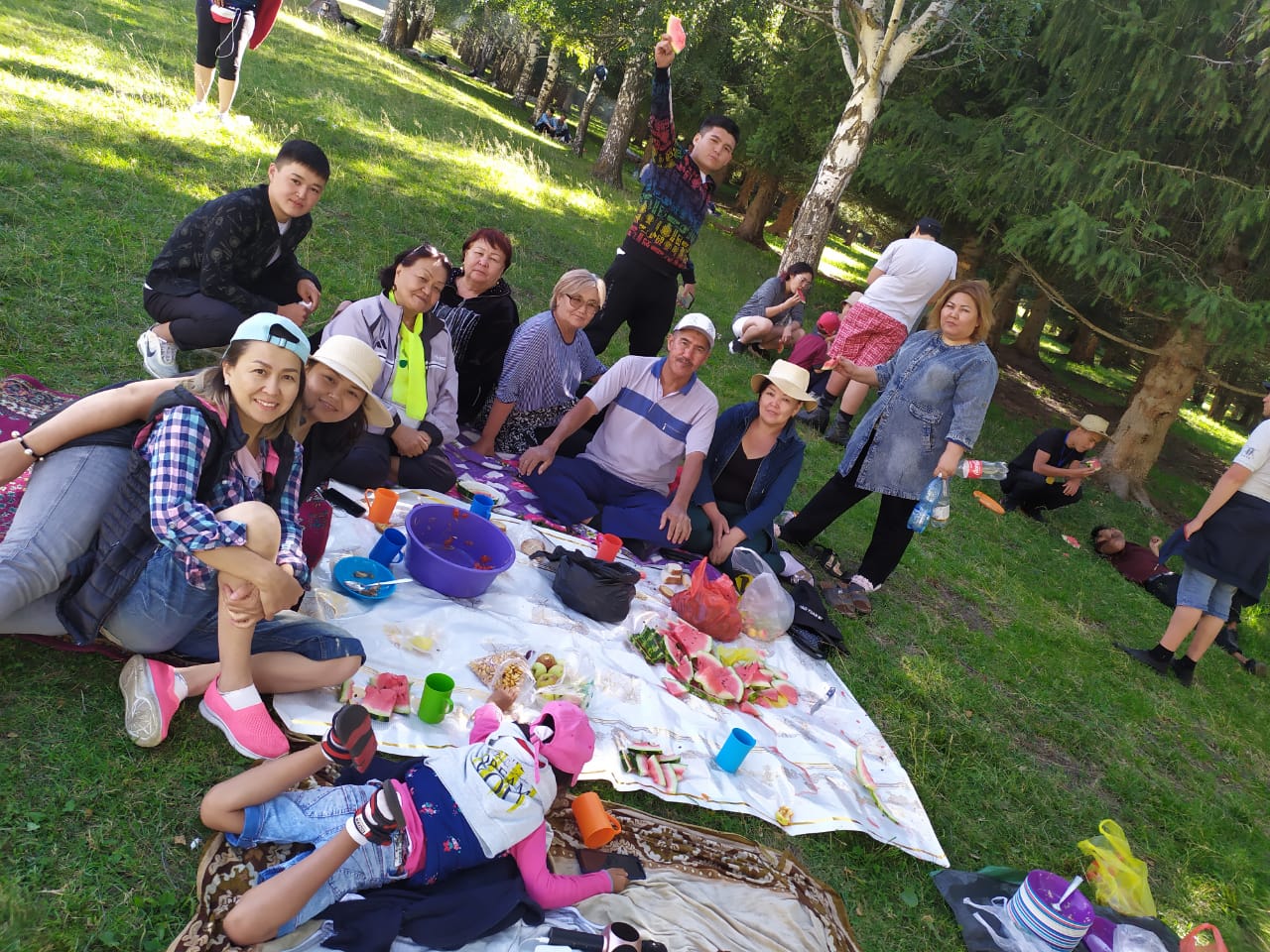 Suddenly, our group of volunteers "Generation BEST" receives information from the coordination center "BIRGE" that there is a proposal to spend 5 days of the velvet season resting and recovering on the southern coast of our pearl… The news, of course, could not fail to please! Experiencing a colossal overloading during the pandemic, volunteers from different movements, as well as doctors who worked in the "red" zone, had a wonderful opportunity to gain strength and improve their health! And all this was provided by the Children's Rehabilitation and Health Center on a completely free basis. So! The first impression after arriving at the Center is the atmosphere of incredible coziness, cleanliness and comfort, as well as the cordiality and warm welcome of the staff headed by Brother Damian.
What will I remember the most!? The smells, tastes and emotions that for a while immersed us back into childhood … Early morning … You open your eyes, and on the horizon there is a lake … The smell of the sea breeze and the purest air, immediately fill your head and thoughts with freshness! After morning procedures, the bell rings! This is a sign – it's time to fill your stomach … Insanely delicious homemade food! Mmm! And especially the variety of freshly made jam, like a caring grandmother in the village! Everyday rational menu, the presence of additives, and we! With appetite and happily eating food! I remember in my distant childhood, when we went to the camp, we were weighed and measured upon arrival and departure. And we all gained mass! So, here we definitely all gained weight!
Our rest and leisure was clearly organized and agreed upon by the participants on the very first day of arrival. For 5 days, we not only received a lot of positive emotions, but also became related to those who seemed to be completely different in age, but similar in aspirations and soul! Special thanks, here I would like to express to Brother Damian! For our gorgeous excursions, for wonderful photos and an exciting documentary about the nature of our Country! I was struck by the scope of his horizons, generosity, love for nature and all living things! Truly! An amazing discovery was that Brother Damian not only knows every corner of our Kyrgyz land better, but also loves it more than all of us put together!
***
Dear organizers of the Children's Rehabilitation Center "Svet Lubvi", we express our gratitude to you for the opportunity and excellent organization of recreation and leisure. Thanks to you, we volunteers had the opportunity not only to gain new strength and ideas for our further mission, but also made new friends. We wish the "Svet Lubvi" foundation to continue to carry and give people the good and the light of Love! Give magical impressions and unforgettable emotions. It's very warm and cozy here! AND WE ARE HAPPY!
Respectfully yours Center "Birge" – Eldar Shobdonov and Sultanasheva Nazira, Elim Barsynby, DOS, Eldik Shtab, LIKA, Batken region.
***
In such a difficult time for our country, people rally, become more tolerant and kinder! Thanks to the staff of the "Svet Lubvi" rehabilitation center for the warm welcome, cleanliness and ease of communication, for delicious breakfasts, lunches and dinners; for comfortable rooms; for the fact that we were back to our "childhood"; we remembered the pioneer camp. Brother Damian, special thanks for the virtual trip to Kyrgyzstan in his films and gorgeous photos !!! I bow to the girls-cooks, Larisa and her team, for the golden hands and care of our stomachs. Ruslan, Olya, thank you for the organization and living conditions. Peace in your homes and hearts.
Roman and Natalia.
***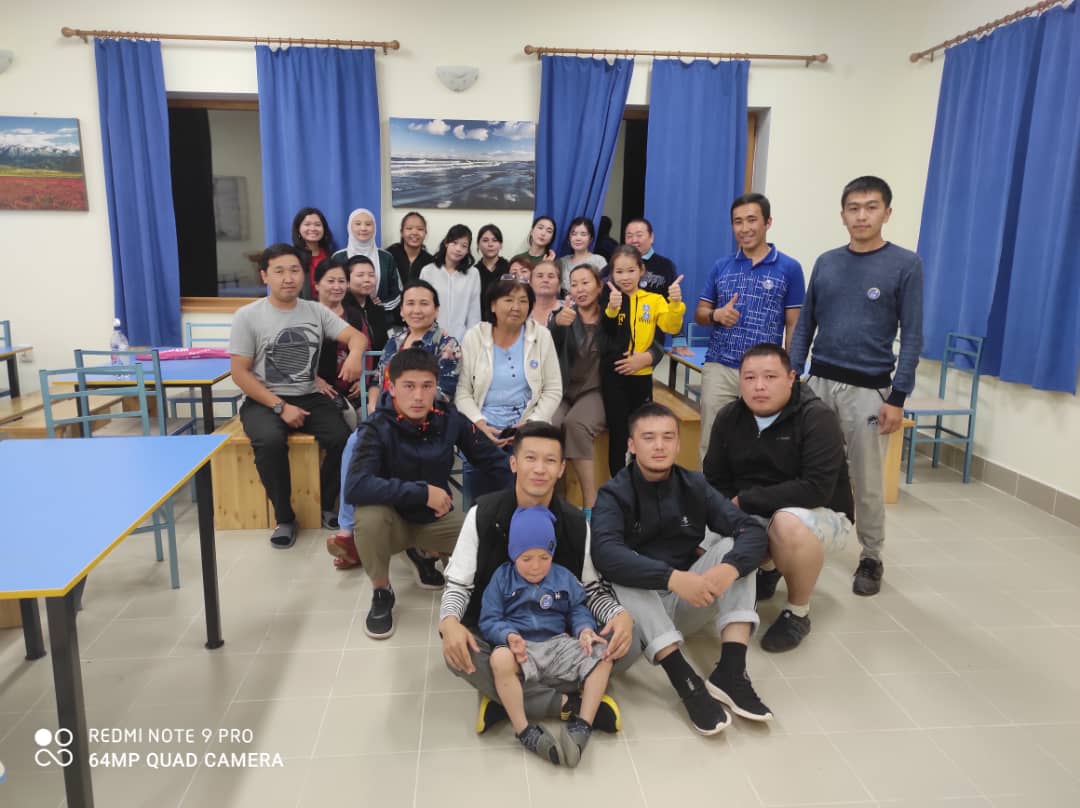 Dear brother Damian, Ruslan, Olga, Larisa, I want to express my deepest gratitude to you. You stayed once and for all and you will remain in my heart bright, good-natured people. I got so many emotions, it's even hard to find the words. Probably God wanted us to get to know each other in order to survive the loss of our father. This center, this place is so cozy, warm, kind, bright that I managed to distract myself at least a little. Thank you for inviting us, volunteers to rest here. This is a little piece of "Paradise" in fact. May God give you all health, may there be more people like you in this world.
Best wishes from Generation BEST Esen
P.S. Brother Damian, your film inspired me even more. You, I think, love my country more than 50 of us who were here. Your paintings, photos are beautiful!!!
***
Dear, very dear, staff of the "Children's Rehabilitation Center", during these 6 days you have become like a family to us. Thank you very much for your warm welcome. Your center is like a ray of goodness and light, food was at the highest level. (Special thanks to Larisa), cleanness and comfort, (thanks to Ruslan, Olga and Alyona.) Well, the very stay in the center, the opportunity to relax and enjoy the beauty of our region is priceless.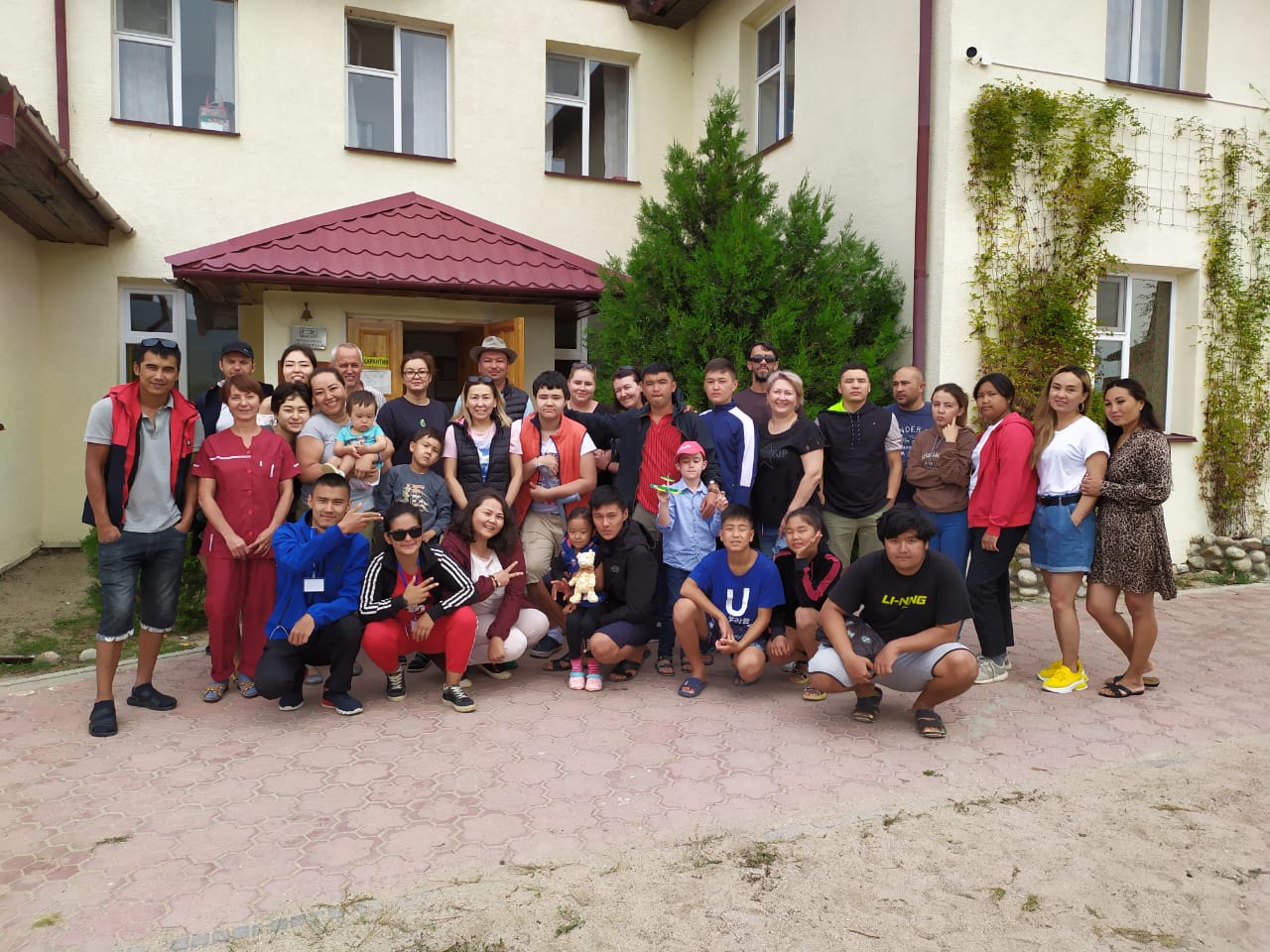 Best regards Galina and Christina.
***
I would like to express my deep gratitude to the "Children's Rehabilitation and Health Center" and thanks to the cooks and Damian for organizing a favorable rest for us. I wish prosperity to your Rehabilitation Center in the future. I was so pleased with my daughter that we came to you. The most important thing I wish to everyone who works in the center is happiness and good health.
Biz kaira kelgenche sak salamatta kalgyla. I love all!