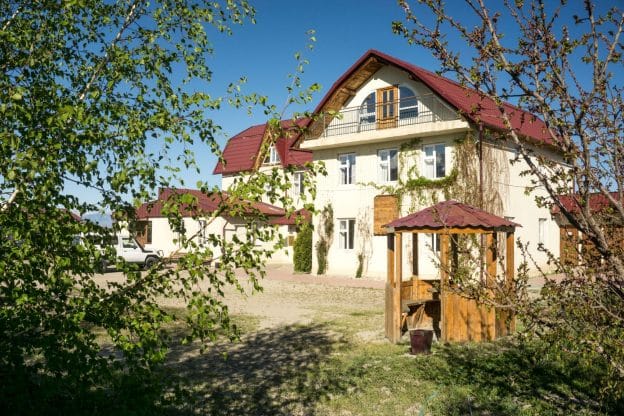 Each summer Jesuit Missions send volunteers to Kyrgyzstan to volunteer at a summer camp on Lake Issy-Kul. Br Damian is a Jesuit who works there, here he tells us more about his work.
Tell us a little bit about yourself and what inspired you to join the Society of Jesus?
I was born into communist land (what is now Poland). It was a very black and white world. There were no doubts as to what was bad or good. I was not a very religious person, but when I was about 15 to 17, I began to recognize that God was calling me to do something special. I noticed that Jesuits were different to diocesan priests and this inspired me to become a novitiate. I was especially interested in religious life, but not specifically that of priesthood.
Can you briefly describe the work that you do at Lake Issy-Kul in Kyrgyzstan?
Our Children's Centre at Lake Issy-Kul started with the organizing of summer camps in different places. We were in mountains; sleeping in tents, living very simply without toilets or water. We offered opportunities to children with disabilities, those that had never had a chance to go on holiday to the beach or into the forest. We started to look at the possibilities of having our own house. We found a wonderful place on the side of the famous Lake Issy-kul and with the help of people from different countries we built the structure in one year. Every year more and more groups want to spend time in our house. Without doubt, the work of the "Children's Rehabilitation and Spirituality Centre" is the greatest pastoral and charitable work of the Catholic Church in Kyrgyzstan: hosting more than 1000 children every year.
How does Ignatian Spirituality influence your work and everyday life?
From the very beginning I found Ignatian Spirituality something that meant a lot to me. It provided a new way to follow Jesus. Ignatian Spirituality gives me many freedoms and at the same time helps me not to get lost in the world around me but to keep me grounded. It gives possibilities of a deep Christian spiritual life and at the same time being active in a world that is against us without losing our own identity.
What are your hopes and dreams for the future of the Children's centre at Lake Issy-Kul?
I find that it is better not to have too many dreams, when you are not sure what tomorrow morning will bring. You should be open to God's Will and what He is planning. With the new building we want to improve the living conditions for children and reduce how many children sleep in each room. We hope to have more space for a chapel, larger hall for activities and to also be able to involve more volunteers, both local and foreigners.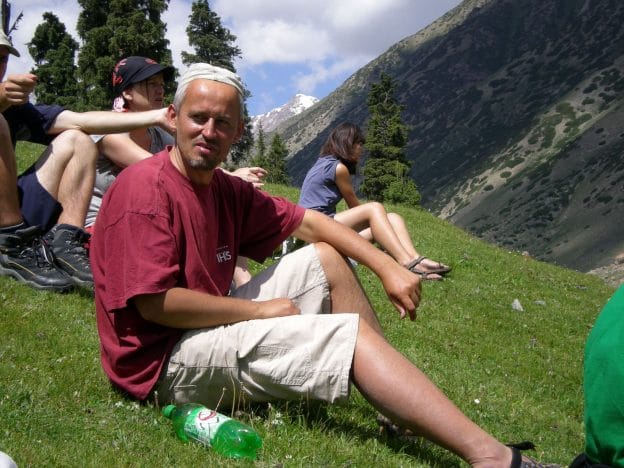 Jesuit Missions offers a volunteer opportunity to travel to Lake Issy-kul in Kyrgyzstan for one month every August where you will support the summer camps held at the Children's centre. To find out more visit our volunteer page.